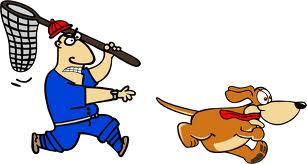 I had a great laugh today at Off Leash K9 Training, Georgia.
During a call, I was told that they had just finished "6 months plus training" of obedience classes at a "large pet store chain" but they were told to not worry about RECALL…
Is it just me or does anyone else find this downright silly?
I would love to hear what others feel could be a more important command?
Recall "Come/Here" in whatever language or verbiage you choose is by a mile the most important command. It is unfortunately not taught, I don't mean well, I mean at all, by many "trainers" if that is what they want to call themselves.
Just to be clear if you can not get your dog back to you NO other command matters.
And where I do not tell clients to let their dogs run free dogs run out door, get out of fences, pull leashes out of hand, and collars break so even if you don't intend on ever allowing your dog to be off leash, life happens!
Recall with us is taught and with a high degree of distraction during our first lesson!
www.offleashgeorgia.com
info@offleashgeorgia.com
770.450.0988
Like Us On Facebook